Welcome to Ely Kids Disco, the home of Captain Chaos and a lot of music, fun and mayhem at kids parties in Soham!
Have you ever been to a kids disco party where the DJ stands in the corner for the duration playing loud music whilst the guests run around causing chaos?
That really doesn't happen when I'm at the controls!
Well, the chaos does (Chaos by name and Chaos by nature!), but it's controlled and fun chaos!
Wayne did the disco at our sons 6th birthday party. He was fantastic and kept everyone entertained with music, games and fun dances for the whole party. Would highly recommend. Really nice guy and an absolute professional.
Hi, I'm Wayne (aka Captain Chaos!), and I'm a fully interactive kids disco party DJ in Soham who speaks to your child and their guests during their party at their level. The kids are at the heart of everything I do when you hire me for a children's disco party!
From 5 to 10 years old, you can be sure that your child will remember THEIR kid's disco party for a very long time to come! 
I provide children's disco party entertainment with a mix of games, music and fun that they'll LOVE!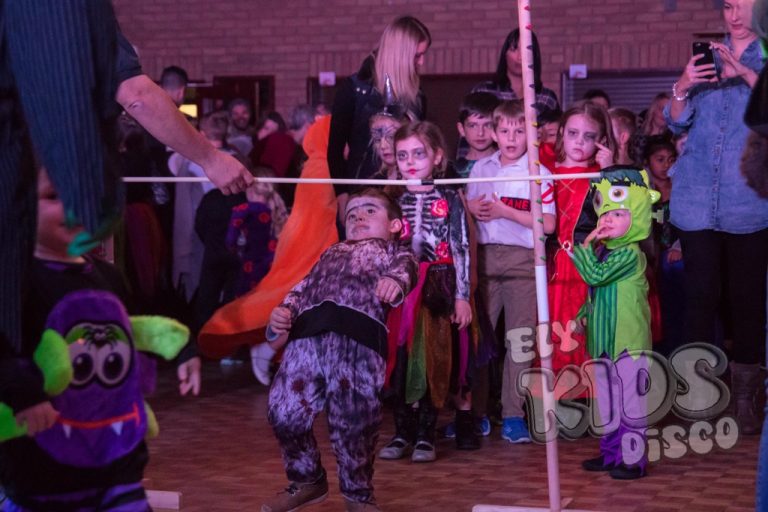 What's the ideal time to hold a kids party? That, depends on a lot of things such as when your venue is available and the age group of the guests. Kids' weekend birthday parties always started at 3pm back in the day. But there's now a wider scope for when to hold a party. Morning parties can work well, especially for younger children. The benefits to a morning party include: *Younger children aren't so tired, so will likely be better behaved *You can get them out of the way and have the afternoon to relax *It's also worth going for an in-between mealtime party to escape having to provide a full meal at the party.
Why hire a DJ for your kid's disco party in Soham?
Firstly, the thought of keeping 20, 30 or more children entertained for a couple of hours spreads fear through most parents (I know….I've been there!). I've also spoken to a LOT of parents in the same situation.
 I go to more children's parties than most of the children. I'm able to entertain them and keep them amused and having fun because it's something I do on a regular basis!
It's also a job I'm very good at!
And my previous customers will attest to that!
I use a formula of the music they love, games (trust me…they'll be tired by the end of the party!), those all important silly party dances (because to a 6 year old the Hokey Cokey is still a lot of fun!), oh….and indoor snow no matter how hot it is outside!
Kept the kids entertained with games and the winners even received medals/glow bands (of course they were all winners!). Everyone enjoyed it, even those who weren't so keen on discos!. Big thumbs up!!
Whether the weather outside is frightful, or the sun is shining at 30+ degrees….I can make it snow indoors!
It's a popular effect and makes an appearance at most of the kids parties I work at.
The louder they sing….the more it snows….simples!
Snow is subject to venue permission and can make the floor slippery! Please check with your venue that this effect is allowed!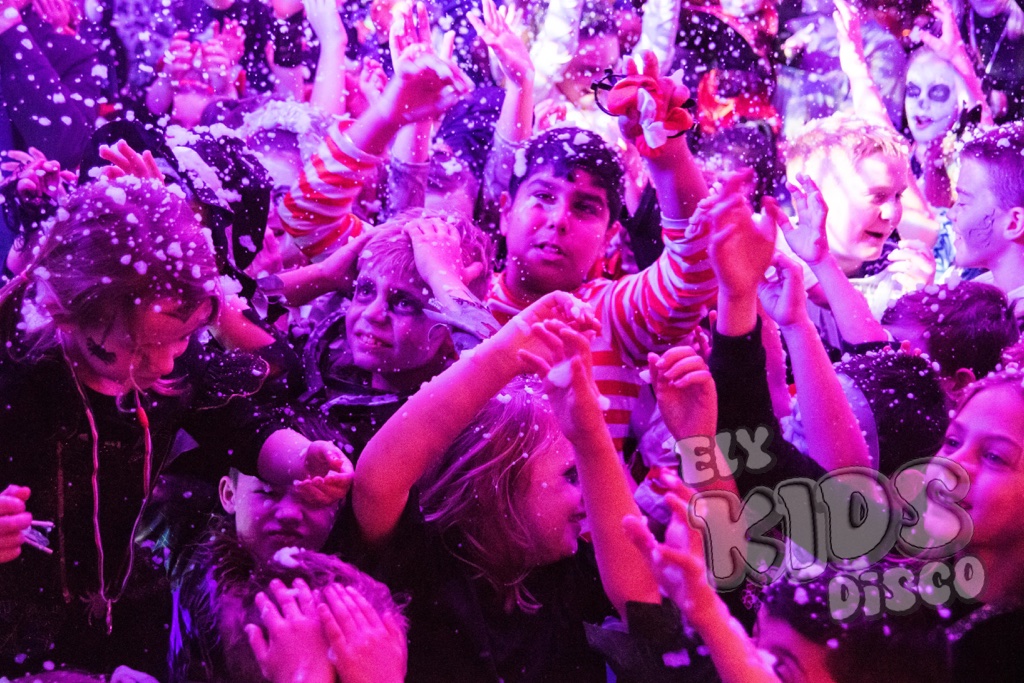 The kids had such an amazing time at the disco. Dancing and games all afternoon, delivered with amazing energy from Wayne. Brilliant!
I can now provide "glow in the dark" children's disco parties using Ultra-Violet lighting for that extra special effect!
What's a Glow Party?
Quite simply, it's a kids disco party which uses Ultraviolet lighting (sometimes known as black-lighting) alongside the usual flashing lights. The UV lighting picks up on any fluorescent or white clothing the children are wearing and give the impression that it's glowing!
I provide the Ultra Violet lighting and glow stick bracelets (plus obviously, the music and the games). If you wish, you can enhance the effect by providing UV sensitive face paint (my insurance won't allow me to provide face paints…sorry).
Simply ask your child's guests to arrive in white or fluorescent clothing….the effect is impressive and to a child….magical!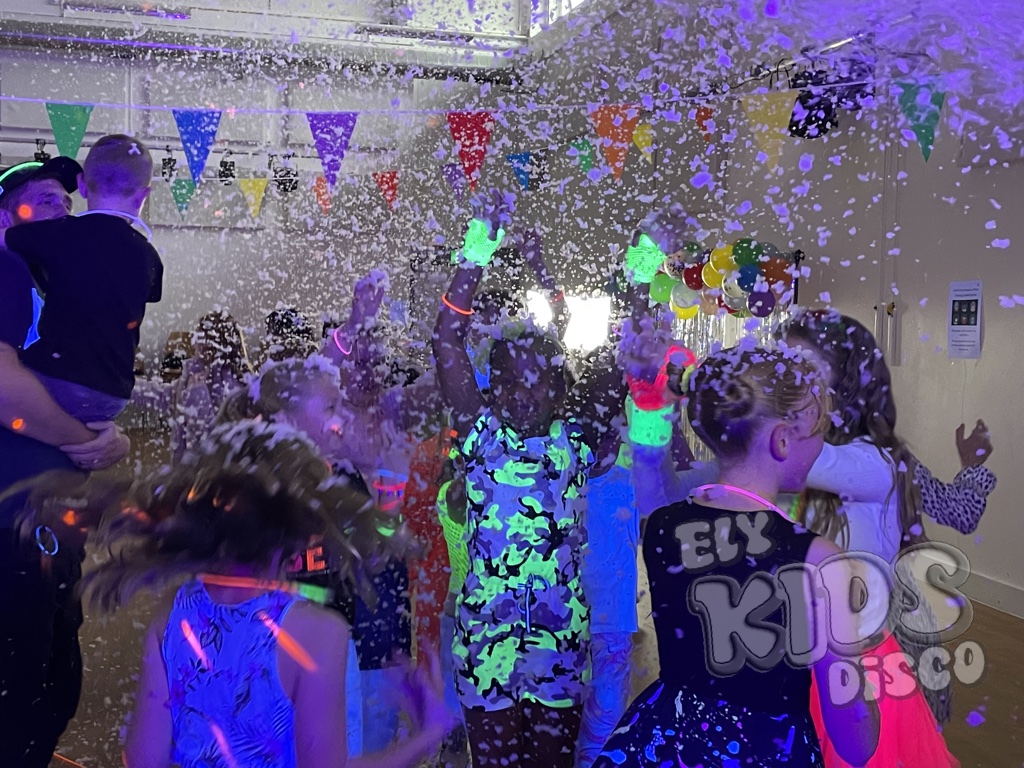 Although I play a lot of elimination games during the party, each and every child at the party will receive a winner's medal and certificate at the end just for taking part – it's only fair!
It's something to remember the party by and who doesn't like getting medals and certificates saying that they're a winner?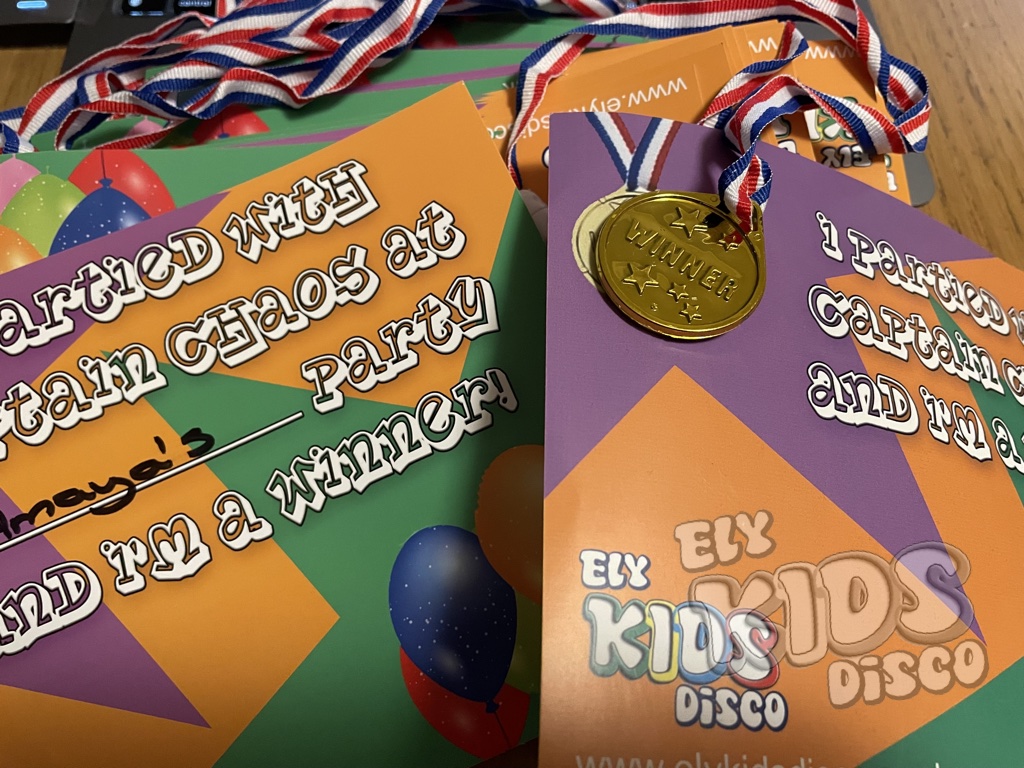 Check my availability for YOUR child's party in Soham